2021 Ford F-250 vs. F-350: What's the Difference?
Go above and beyond when you choose either a 2021 Ford F-250 or 2021 Ford F-350. Both heavy-duty trucks are part of the Ford Super Duty® lineup and are designed to exceed jobsite needs and tackle personal hauling requirements. Below, the team at Blaise Alexander Ford has created a F-250 vs. F-350 guide to help you decide which truck's capabilities will suit your needs.
If you'd like to see which Ford Super Duty models are currently available at our Ford dealership in Mansfield, PA, be sure to explore our online inventory. Pair your favorite model with a lease offer to save. Have questions? Call us at (888) 509-6808.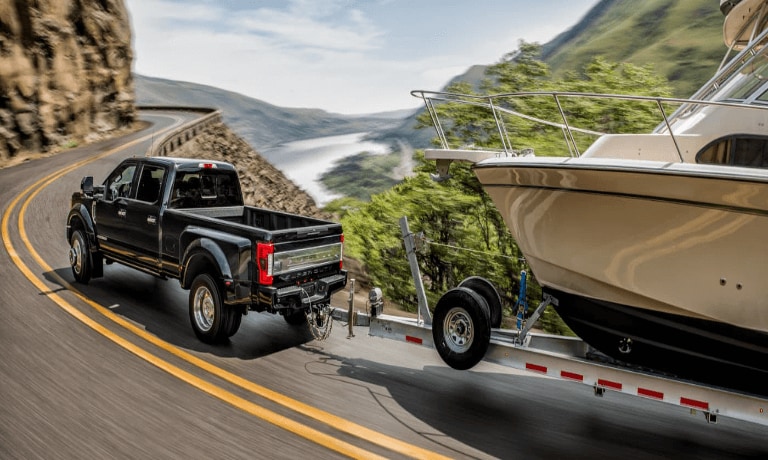 2021 Ford F-250 vs. 2021 Ford F-350

Summary

The 2021 Ford F-250 and 2021 Ford F-350 are both part of the rugged Super Duty lineup. The key differences between the F-250 and F-350 lie in capabilities, specifically towing and the choice between single rear wheel (SRW) or dual rear wheel (DRW). The F-350 base trim starts at $35,745 MSRP, while the same base trim on the F-250 has a starting MSRP of $34,230.
2021 Ford F-250 vs. 2021 Ford F-350

Towing Capacity

The 2021 F-250 and F-350 are both muscular trucks that can tow large trailers or RVs with ease. The F-250 has a conventional towing capacity of 20,000 pounds and a fifth-wheel/gooseneck towing capability of 22,800 pounds. The 2021 F-350 can conventionally tow 21,200 pounds and use fifth-wheel or gooseneck equipment to tow up to 35,750 pounds.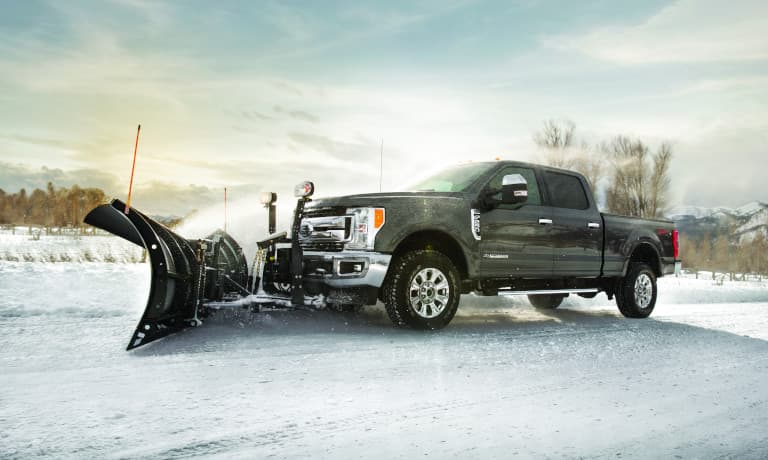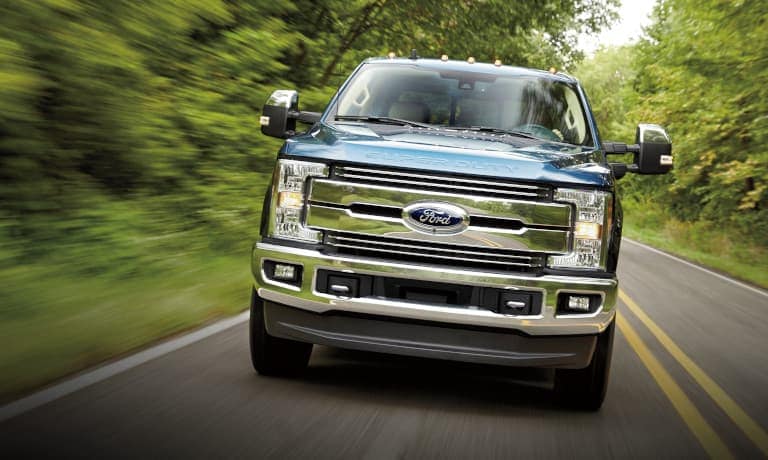 2021 Ford F-250 vs. 2021 Ford F-350

SRW vs. DRW

What's the difference between SRW and DRW? SRW, otherwise known as single rear wheel, refers to trucks designed with just one set of rear wheels, rather than two. DRW trucks, also called dual rear wheel or "dually" trucks, are specifically crafted with two pairs of rear wheels to improve towing capabilities. The rear axle on dually trucks is stronger and larger, and the fender is longer so it can cover all wheels. However, dually trucks are not ideal for severe winter weather driving, as the larger tire footprint leads to more skidding in icy and snowy conditions.

The F-250 is only available with SRW, while the F-350 can be equipped with either SRW or DRW.
2021 Ford F-250 vs. 2021 Ford F-350

Interior

Kick back and relax in either the 2021 Ford F-350 or 2021 Ford F-250. Depending on the size of your crew or family, choose between the three-seater Regular Cab or six seats available in the SuperCab and Crew Cab. Both Super Duty models have very similar interior cabin experiences. Supple leather trim on the console and front seats will keep you and your co-pilots comfortable. The 8-inch productivity screen makes it easy to quickly view important information. The heated and ventilated front seats maintain your equilibrium regardless of outside temperature extremes. Belt out the lyrics of your favorite song while listening through the ten-speaker B&O® sound system, which comes with a subwoofer.
2021 Ford F-250 vs. 2021 Ford F-350

Exterior

The 2021 Super Duty exterior is made to impress. If you're still working once the sun goes down, the pickup box LED lighting, LED side mirror spotlights, center high-mounted stop lamp, and security approach lamps will keep your worksite visible. The power deployable running boards extend when the driver's side door is opened, making entering and exiting your truck simple. Use your key fob to lock and unlock your tailgate and release it remotely so you can focus on other tasks at hand.
2021 Ford F-250 vs. 2021 Ford F-350

Trim Options
2021 Ford F-250

XL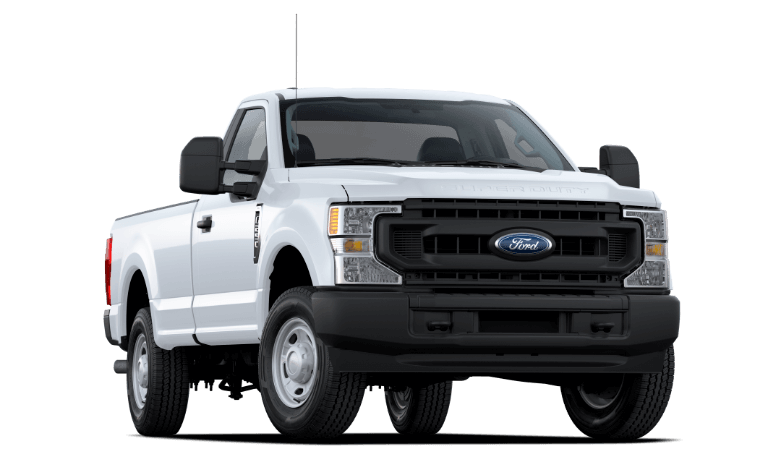 - starting at $34,230 MSRP
2021 Ford F-250

XLT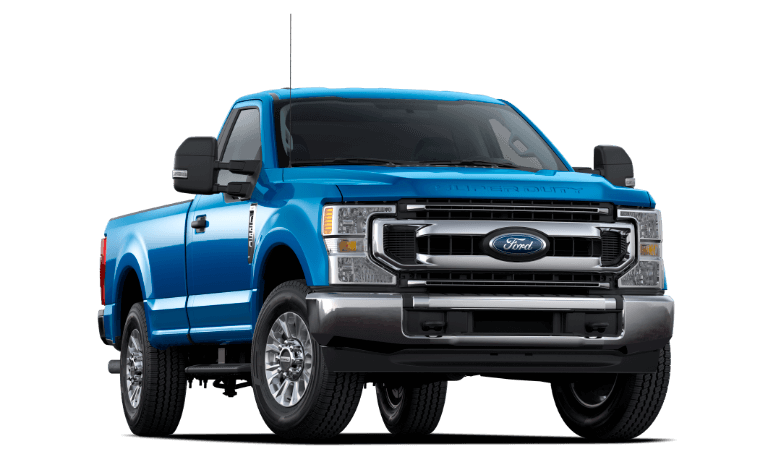 - starting at $39,095 MSRP
2021 Ford F-250

Lariat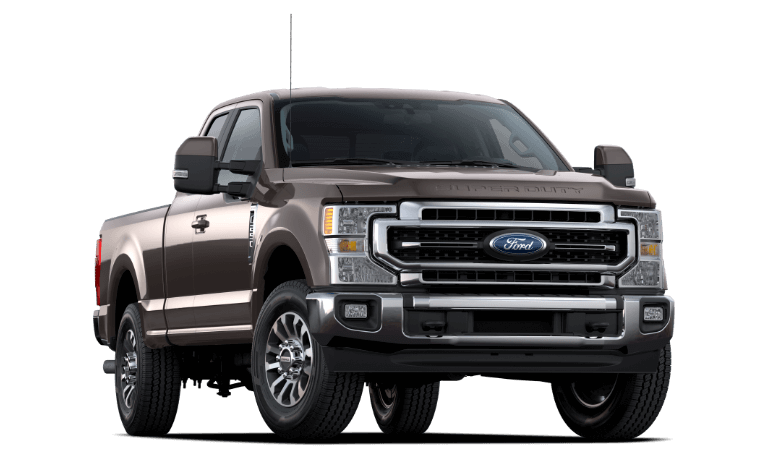 - starting at $47,210 MSRP
2021 Ford F-250

King Ranch®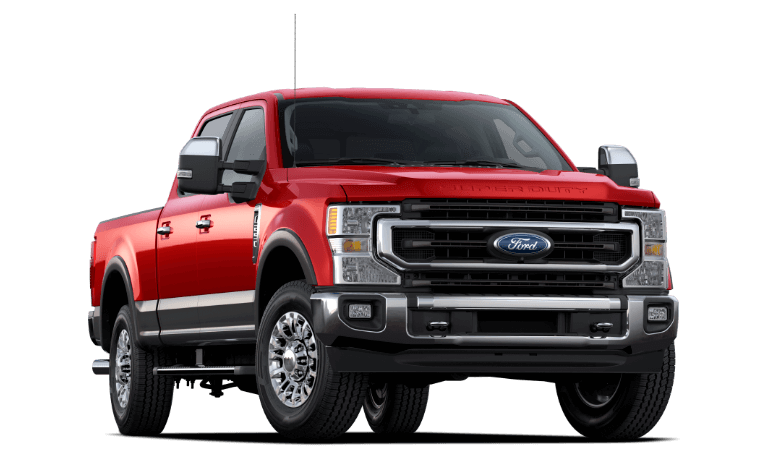 - starting at $59,595 MSRP
2021 Ford F-250

Platinum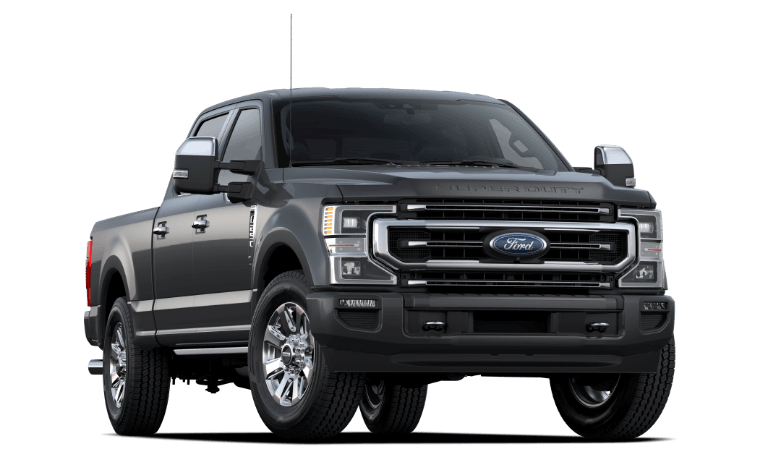 - starting at $65,515 MSRP
2021 Ford F-250

Limited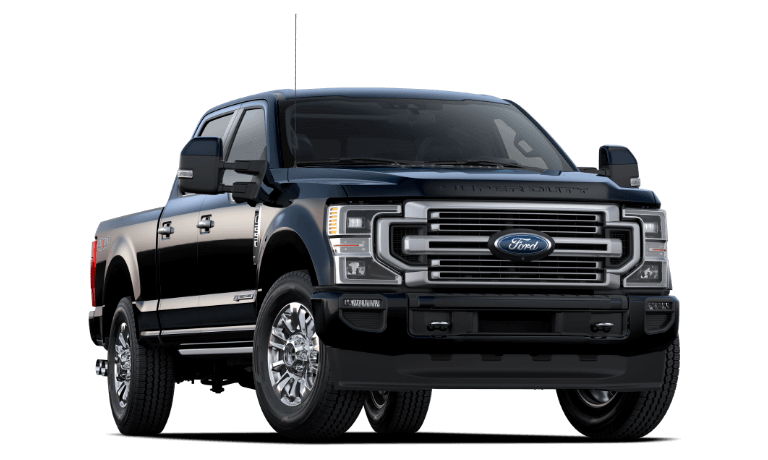 - starting at $84,190 MSRP
2021 Ford F-350

XL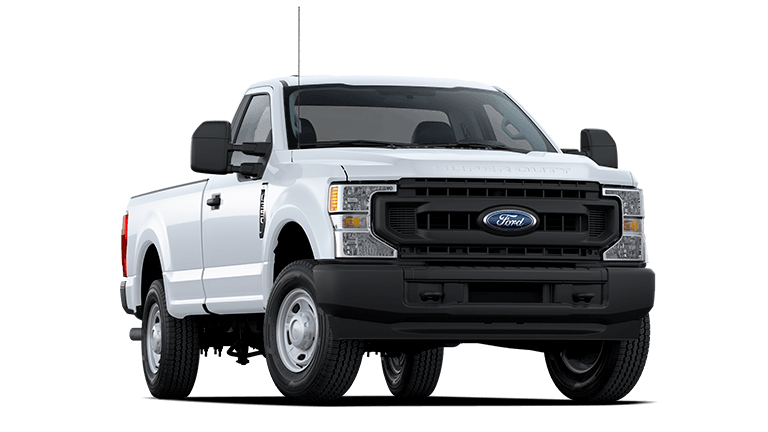 - starting at $35,745 MSRP
2021 Ford F-350

XLT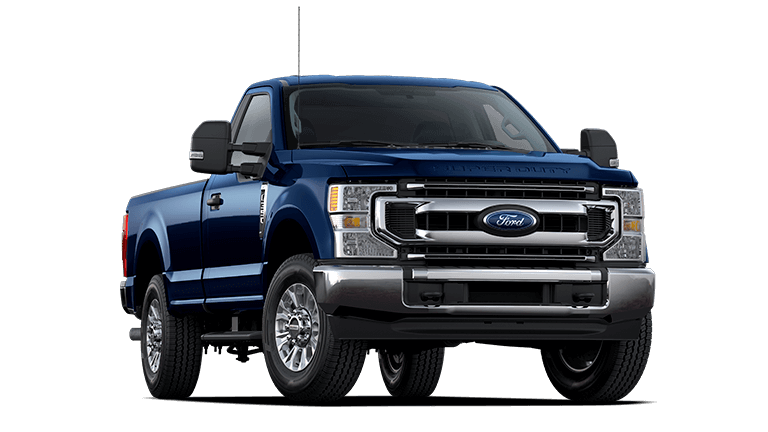 - starting at $40,620 MSRP
2021 Ford F-350

Lariat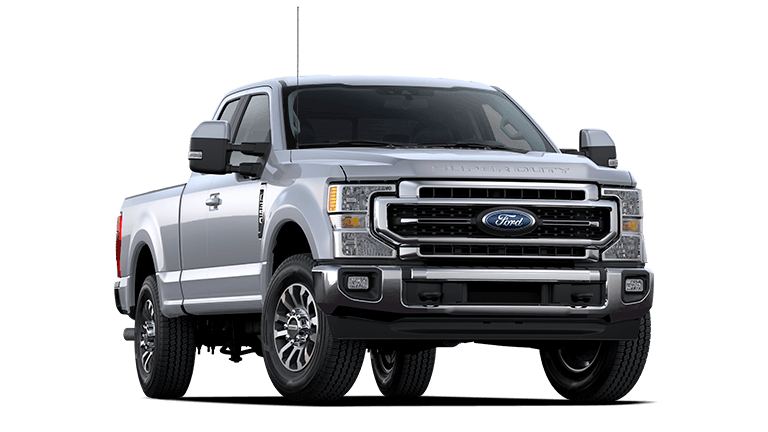 - starting at $48,735 MSRP
2021 Ford F-350

King Ranch®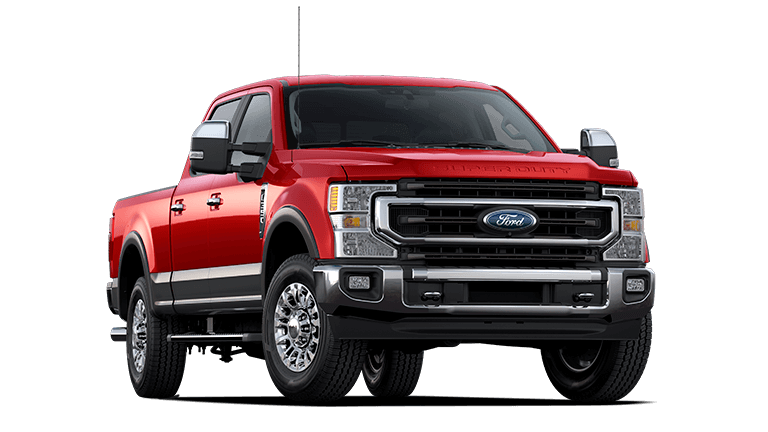 - starting at $61,110 MSRP
2021 Ford F-350

Platinum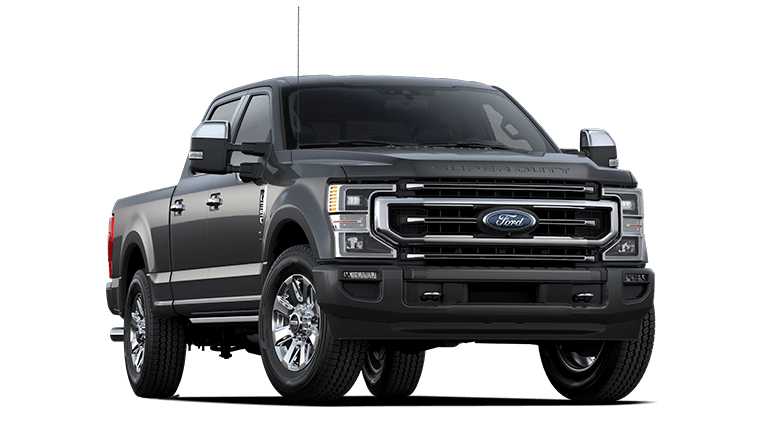 - starting at $65,525 MSRP
2021 Ford F-350

Limited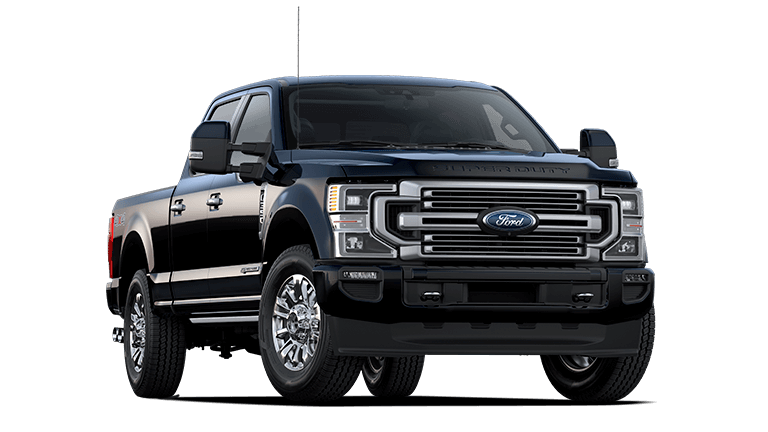 - starting at $85,365 MSRP